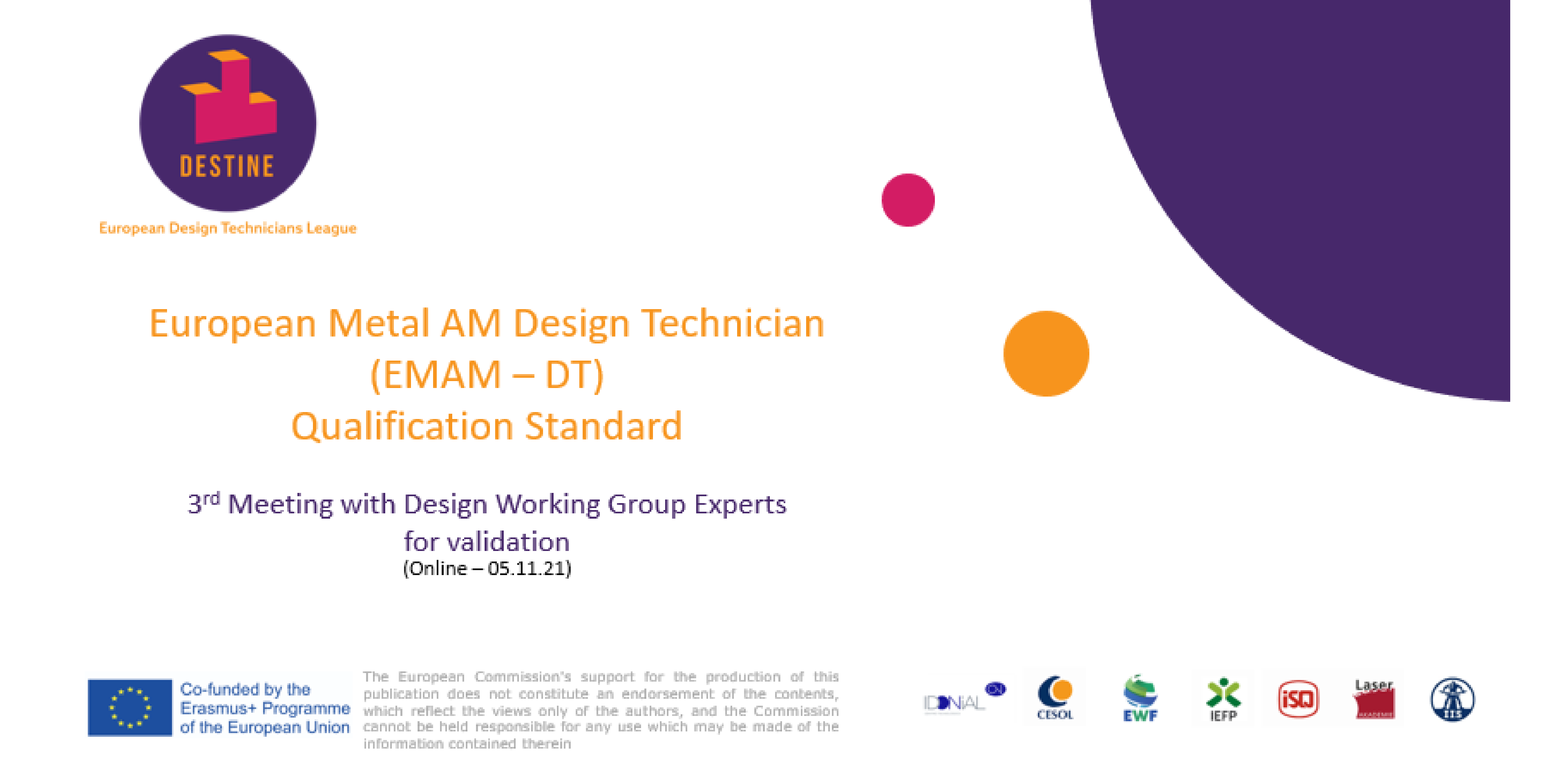 EWF
Nov. 08th - 2021
DESTINE Partners gathered with experts from the Design Working Group (linked to the International AM Qualification System)in a set of meetings to discuss the structure and contents of the European Metal AM Design Technician (EMAM-DT) qualification standard.

On the last meeting, held on November 5th, 2021 , the EMAM-DT qualification was validated, thus ensuring it is fully aligned with AM Industry requirements!

Now, the next step is to make adjustments regarding some details of this qualification, so it is ready to be implemented on national pilot sessions, scheduled to take place in the countries of the partnership until the end of this year.

Join DESTINE on Facebook and on LinkedIn, and follow its activities at DESTINE Project!